DOG BITING: FOREWARNED IS FOREARMED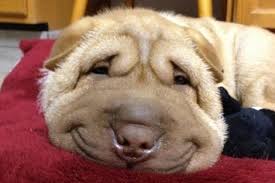 By Nomi Berger
Dogs may nip or bite for a variety of reasons. If a dog bites you and the owner took no action to prevent it from happening, you may need to talk to a dog bite lawyer to make a claim and receive compensation. The following are the most common reasons why a dog may bite you:
DOMINANCE AGGRESSION
When these dogs bite, their likeliest targets are the ones nearest to them: members of their own human families. The expression "Let sleeping dogs lie" is never more true than in the case of an owner stepping over a dog napping in an inconvenient place or brushing one off a chair, couch or bed. Push down too strongly on a dog's rump to reinforce the "sit" command or attempt to stare down a dog who seems oddly unsettled, and a warning bark may all too quickly be followed by a bite.
FEAR AGGRESSION
This response is usually directed toward strangers. Much like people, dogs are, by nature, fearful of unfamiliar and potentially threatening situations. In old cartoons and movies, it was always the postman who was at the receiving end of a bite. But, in reality, it can be anyone. Anyone the dog doesn't know, anyone innocently "invading" a dog's space, or anyone who seems particularly menacing. If a series of cautionary barks doesn't fend off this perceived danger, a lunge and a bite may result. This can be the time when the person who was bitten can take the help of a personal injury lawyer to understand how much they can claim as compensation (you can further check over here), however, it is only applicable if the dog that bit them is someone's pet.
REDIRECTED AGGRESSION
Well-intentioned, but ill-advised attempts to break up a dogfight often cause the referee in question to be bitten. When two angry dogs are squaring off against each other, baiting, barking and air snapping, and a hand reaches in to seize a collar or a coat, either dog may suddenly whip round and lash out with his mouth at the "intruder." This is something that can become a part of a case that dog bite attorneys at coinjurylaw.com may see, so being cautious is wise.
PAIN-INDUCED AGGRESSION
Even the sweetest and gentlest dog can — if the pain is severe enough — bite the hand that's trying to help. Whether a novice owner, an experienced trainer, or a seasoned vet. Every dog has his own particular threshold and tolerance for pain. Cross it with a normally soothing touch or a tender pat of reassurance, and that nursing hand will need a doctor.
PERSISTENT HARASSMENT
This category is reserved for people who either don't respect a dog's boundaries or don't understand that every dog has his limits. Thoughtless behaviors, inconsiderate overtures, constant pestering, poking or prodding – and the perpetrator will be punished with a bite.
PROTECTION OF "PROPERTY"
Dogs chosen by families either for personal protection or for the protection of their property may find themselves the unwitting target of their dogs' over-zealous guarding. Trained to defend everything of value – from the family house and car to the family itself – from outside threats, some dogs will even "protect" one family member from another by biting the one they considers a threat.
Children between the ages of 5 and 9 are at greatest risk for dog bites. To minimize these risks, they should be taught to:
Report a strange dog wandering through their yard or neighborhood to an adult.
Never approach a strange dog.
Never approach an eating or sleeping dog, or a mother caring for her pups.
Never look directly into a dog's eyes.
Stand as still as a statue if approached by a strange dog.
Never scream at or run from a strange dog.
Roll into a ball and not move if knocked down by a strange dog.
Never play with a dog unless in the company of an adult.
To help reduce the incidences of dog biting:
All responsible dog owners must learn about and understand fully the complexities of canine behavior.
All responsible dog owners must obedience train and socialize their dogs – the sooner, the younger, the better.
All responsible dog owners must teach their children to respect ALL dogs, starting with the ones in their own homes.
It's said that a little knowledge is a dangerous thing. In the case of dog biting, however, a little knowledge is less dangerous than no knowledge at all.
---
---