Merchandise
We offer several items to purchase to support the Animal Guardian Society.
Please email us to place an order.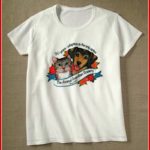 Limited Edition 30th Anniversary T-shirt
Available for the low cost of $10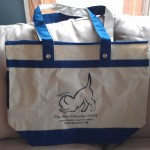 Large Tote Bag with outside zipped pocket to hold items such as cell phones.
$25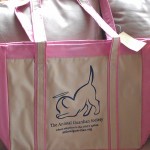 Medium Sized Tote Bag
Has a large pocket on the outside to hold such items as iPad, etc.
$20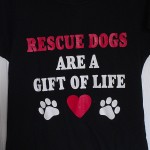 T-shirt – Rescue Dogs are a Gift of Life
Available in black only.
$20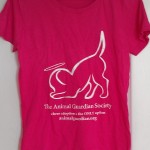 T-shirt with TAGS logo
Available in pink only
$20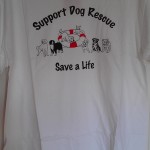 T-shirt – Support Dog Rescue
Available in white only
$20
Handmade N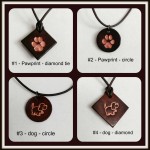 ecklaces – 4 designs available
Leather pendant on leather rope (approximately 22") with a brass clasp.
For a larger view of the items, click here.
Cost is $12.50 (incl. postage)
Click here to email/place your order, indicating name, address, design and quantity.