Our program consists of a "pack" of dedicated individuals who volunteer their time to the cause of animal rescue, adoption and humane education. The TAGS program is 100% volunteer; we have no paid staff. Our charity is not funded through any form of grants or government support. Not only do we rescue pets; we also provide several different services to help you provide the best environment possible for you and your pets. Learn more about our services below and click on the link to read more about each.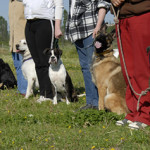 Pet Training
Whether you have just adopted a puppy or adult dog, a well-behaved dog is a pleasure to own. More dogs are surrendered due to behaviour problems than for any other reason. Most problems are easily modified with basic training and leadership. Training should be fun for your pet and the entire family, an experience that will long be remembered. Learn more.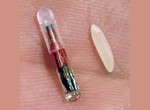 Microchip Your Pet
Millions of dogs become lost each year. Tragically, few are reunited with their owners. Many lost dogs end up in shelters, where they are adopted out to new homes or even euthanized. It is important that your dog has identification at all times. Collars and tags are essential, but they can fall off or become damaged. Technology has made it possible to equip your pet with a microchip for permanent identification. Learn more.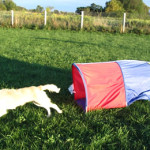 Dog Walking Park
Our one-acre park is located in a beautiful country setting centrally located to Oshawa, Bowmanville and Port Perry. In addition, our park is completely fenced in, so you don't have to worry about your dog wandering off. Learn more.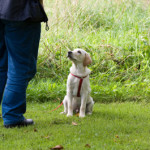 Pet Surrendering
We appreciate that giving up a pet for adoption can be a very difficult and emotional experience. Our volunteers make every effort to ensure that a safe and suitable home is found. Our primary goal is working with families as a "team." Together we can be confident that your pet will have a long and happy life with his or her new family. Learn more.