Donate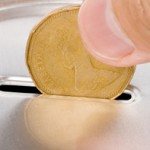 TAGS is a charitable non-profit organization and does not receive any government funding. We are entirely reliant on public donations for funds. Other than monetary donations, TAGS needs other pet care items like good quality dog food, dog beds and blankets, leashes and collars, winter coats, dog toys, etc. We also need other items like building materials and services.
How We Use Your Money
100% of your donations goes to helping the animals in our program as we have no paid staff. TAGS's largest expense by far is the veterinary bills. We want to be sure that all our dogs are healthy, and sometimes this means expensive medications or surgeries that cost hundreds or even thousands of dollars. In addition, all TAGS dogs are spayed or neutered, vaccinated and microchipped prior to adoption. While TAGS is fortunate to receive some donations of dog food, we also spend money purchasing quality dog food to feed to our dogs in foster care. Other expenses include the production of training, educational and promotional material.
BN:  867832180RR0001
Canada Helps
You ca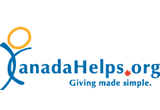 n give when you want in the amount you wish to The Animal Guardian Society. Donors can give monthly, as well as have the ability to purchase charitable gift cards for family and friends.
Canada Helps ensures a donor's privacy and strives to meet the needs of today's donor.
Click here to make a donation.
Donate a Car Canada accepts Vehicle Donations for The Animal Guardian Society.  We provide free towing in many areas across Canada, or you can drop off your vehicle to maximize your donation. When you Donate your  RV, boat, motorcycle or other vehicle to The Animal Guardian Society through Donate A Car Canada, it will either be recycled or sold at auction depending on its condition, age and location. Donate A Car Canada will look after all the details to make it easy for your Charity to benefit. After your Vehicle Donation is complete,  The Animal Guardian Society will send you a tax receipt within 45 days!

Postal Mail Please contact us for mailing address information.