FUNDRAISING EVENTS
Here is a list of our upcoming fundraising events in the Greater Toronto Area. We are continuously updating our event section. Check back often to see where you will find us.
HOW ABOUT HOLDING A FUNDRAISER FOR TAGS?
Holding a third party fundraising event can be a great way to support The Animal Guardian Society.  There is no limit  of interesting fundraising ideas from bake sales, a car wash, casual work day, garage sale, golf tournament, walk-a-thons all  the funds you raise will help to support the many animals that come to our program.
TAGS is 100% volunteer program, we have no paid staff so we always appreciate the support from our Community.  Without you we could not help the animals in need.
Please feel free
contact us anytime at tagsinfo@animalguardian.org
---
Run/Walk/Roll Event
May 19th at Heydonshore Pavillion in Whitby.
Click here for more information!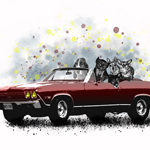 Kars and K9s
Saturday, June 16th.
Love Classic Cars? What to Support Animal in Need?
Join us for this fun event featuring local Classic Cars, BBQ, Music, 50/50 Draw, Silent Auction, Draw prizes, and local Vendors.
Saturday June 16th 11-4 at our TAGS location in Enfield
Bring the family and the dogs and join us for a fun day.
If you are business who would like to support the event or be a vendor please contact tagsinfo@yahoo.ca for further information.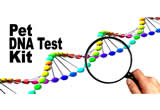 WONDERING WHAT BREED(S) YOUR PET IS?
Wonder no more! A simple cheek swab DNA test gives you the answer.
Discover every breed in your dog.
Gain insight into your dog's unique genetic background.
Purchase your Pet DNA Test Kit from TAGS for only $65. *Available at the TAGS Microchip Clinics and PetValu Adoptathons *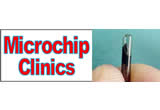 MICROCHIP YOUR PET
Join TAGS at these PET VALU store locations to have your pet microchipped for only $30.
Clinics are running in Durham Region. Click here for dates and locations.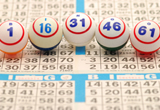 BINGO AT THE RED BARN CHARITY BINGO HALL
Come out and enjoy playing bingo while supporting The Animal Guardian Society
Sundays at 3:45 p.m.
172 Wayne Court, Oshawa, ON L1G 3R2
Click here for directions.
We are currently looking for volunteers to help with our BINGO events.  Please click here for further information.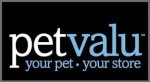 PetValu Parade of Pets—-Come and visit us at these PetValu locations
Saturdays from 1 till 3:30 pm