Possibly the Cheapest Microchip Clinic in the Toronto Area!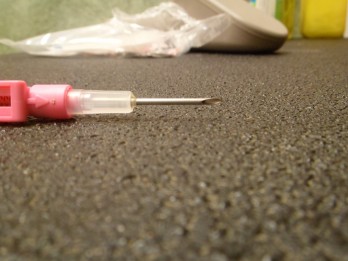 Yes, this is what many people say about The Animal Guardian Society's very own Microchip Clinics. It has become a tradition now to offer inexpensive microchip services for pet owners in the Toronto and Durham Region area.
We, as an animal rescue group know how important it is to microchip your pets. With the rather expensive options out there, we also know that many pet owners decide not to proceed with micro-chipping their pets because of the price. That is why TAGS has initiated a cheap way to microchip. With only $30, you will save a good amount of money (instead of paying $90 and up) AND this money will go toward a good cause – helping dogs & cats in need through The Animal Guardian Society.
It is extremely important to get a microchip for your pet. You cannot predict what will happen in the future so we always advise responsible pet owners to make an appointment for this quick and painless 5 minute (or less) procedure. It's better to be safe than sorry!
Click here to learn about other reasons why you should microchip & to see other dates & locations when we microchip.
See how fast it really is (8 seconds):
Don't miss out on our next Microchip Clinic:
Saturday, Jan. 18, 10 a.m. to 2 p.m.
PET VALU, Kendalwood Plaza
1801 Dundas St. E., Whitby, ON L1N 7C5 … contact info & directions
Booking an appointment is REQUIRED before attending the Microchip Clinic. Please contact the store to book an appointment.
---
---