PetSmart Whitby Parade of Pets
Every Saturday and Sunday from 12:00 to 4:00p.m.
Pet Valu Parade of Pets
Saturday, May 17 – Pet Valu – Kendalwood Park Plaza
Saturday, May 24 – Pet Valu – Harmony and Taunton
Saturday, May 31 – Pet Valu – Ritson and Taunton
Sunday, May 11 – Bingo!
Come out and enjoy playing bingo while supporting TAGS!
It starts at 3:45p.m. and takes place at the Red Barn Charity Bingo Hall.
Monday, May 12 – Safe Families Safe Pets (Durham) Open House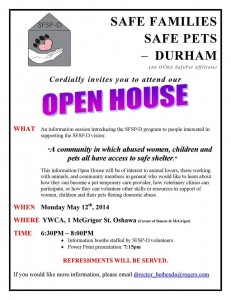 Click here for more info.
Saturday, May 24 – Whitevale Spring Festival
Every year, the tiny Hamlet of Whitevale (in North Pickering) has an annual Spring Festival! It is complete with live bands, a beer tent (fenced off of course), petting zoo, ice cream caravan, yard sales, book sales, a bake sale that always sells out by noon, and many other vendors!
TAGS will have a booth set up from 10:00-3:30p.m. that day, so come visit us!
Saturday, May 24 – $30 Microchip Clinic
Clarington West Pet Valu from 12:00-4:00p.m.
(1414 King Street E., Courtice, L1E 3B4.)
*** Bonus! Exciting June event below! *** 
Sunday, June 1 –  The Furry Friends 5K
The race starts at Heydenshore Pavilion, Water Street, Whitby ON.
This is an annual event organized by Intact Insurance. They have graciously selected three charities to benefit from the event and TAGS is one of them! Visit their Facebook page for regular updates and pre-event contests!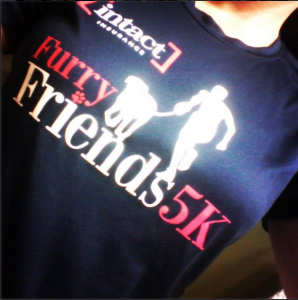 If you register to participate in the race you can run or walk, with or without your dog. If you'd like to help in other ways, the event is always in need of volunteers! Can't make it on June 1st? Donate or sponsor a team today!
More info: http://furryfriends5k.ca/
To register as a PARTICIPANT: http://raceroster.com/events/2014/1805/furry-friends-5k
To register as a VOLUNTEER: http://raceroster.com/events/2014/1805/furry-friends-5k/volunteer
---
---