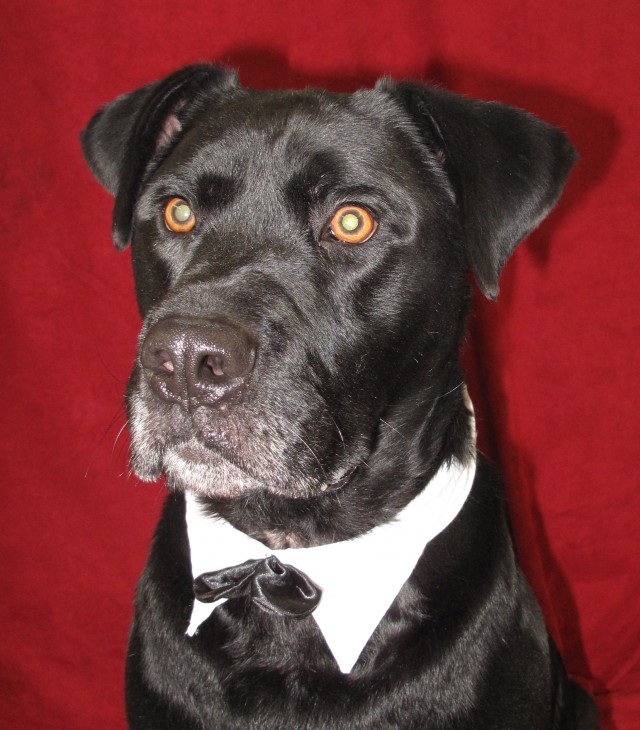 This post is brought to us by Heather Harton (Davidson). She joined TAGS in March of 2010. In addition to all that she mentions below, Heather has also spent time doing Outreach and supervising our dogs whenever we have visited the UOIT /Durham College campus.
What encouraged you to become a volunteer with TAGS?
I have been a volunteer for over 20 years. I need to volunteer. No matter how much or how little time I have, it is a wonderful feeling to help others with no thought of any reward, just for the joy of helping. I was a Literacy Tutor for 3 years. When my mom was dying I didn't have the time anymore, so took a year break. I then became a volunteer with Bethesda House, a shelter for abused women and children, for 2 years. I then served on their Board of Directors for 2 years. Next was a Palliative support volunteer with Durham Hospice for a few years, then Bereavement support worker. This I loved, but it can be quite emotionally draining, so I took a break for a couple of years. During this time my husband John and I adopted a little 9 month old Shipoo from a home that had NO time for him – now he's the centre of our universe. I was hoping to certify Oscar as a therapy dog of some kind, but as time went on I realized he was just not going to be that dog. I then found the Critter Sitter as Oscar's daycare/boarding facility. And there I met a lovely woman and her dog, Jessie. Jessie was a TAGS dog and her mommy volunteered with TAGS. So that is how I "found" The Animal Guardian Society. I thought that if I couldn't volunteer WITH Oscar I would like to help other dogs that need help find their forever homes.
What are your roles at TAGS?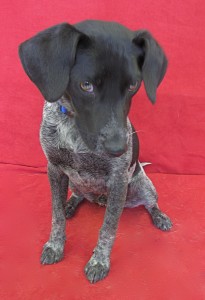 I started doing outreach at Petsmart in March 2010. I began doing Home Visits in 2012. I love both of these "jobs." I started trying to do more formal portraits of our foster dogs in January 2013. It has been a sporadic venture, but I know that two of the Home Visits I did last year said it was the picture of their future dog on the red background that drew them to take a closer look. I also will volunteer for for miscellaneous things that need doing when time permits.
What do you like about us?
I can honestly say that almost every other volunteer is enjoyable to "work" with. TAGS is made up of a great bunch of people. I also like the Extended Visit part of our program and Orientation/Training. Both of these features, I feel, separate us from the rest of the rescues out there. I like that in our line of volunteering we are able to give a voice to these poor animals that need help. We do this by educating the public by talking about our animals and our program to prospective adopters and educating people about the horrors of shelter life, puppy mills, etc.
Do you ever get discouraged?
Yes, but you can just try to get above whatever the situation is and remember that we do what we do to save animals pain, suffering and maybe death.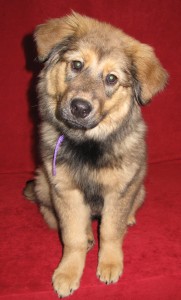 What are some of the memorable moments you have from volunteering with TAGS?
Just seeing dogs that I've met personally after they are adopted and hearing their happily ever afters.
Any other comments/things you would like to share about your experiences?
The worst thing you can do is do nothing because you feel you can only do a little. All those littles add up. Please be a volunteer! If you adopt one animal, you save it's life and the one who takes it's place at the shelter or rescue. If you foster 25 animals, you are saving 25 animals lives. Please consider fostering!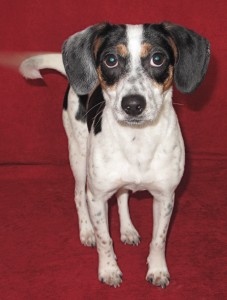 Note: All of the photos in this post were taken by Heather. From the top: Chaco (big picture, still up for adoption) Wyatt, Tea, and Nell (all adopted).
---
---