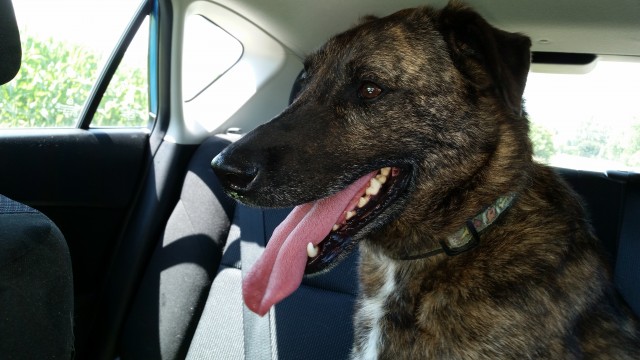 Meet Sassy! She's a fun, energetic girl who loves, loves, LOVES attention. She is approximately 6 years old and is very friendly with people and dogs. She has already played up at the TAGS park with some other canines, big and little, and had a great time!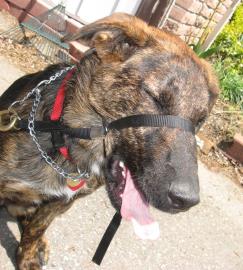 Sassy's situation has become dire and she urgently needs a new home. Sassy's family has gone through many tragedies recently, and have tried very hard to keep her in their family despite it all. Unfortunately, they do not have anywhere for her to live, or anyone to take care of her, so they have been paying for her to live in a boarding kennel since April. However, this extra cost is now putting a strain on them, and while Sassy is well cared for at the kennel, it is not the ideal life for her. Sassy, like any dog, prefers to live with a family, where she can get lots of attention and love.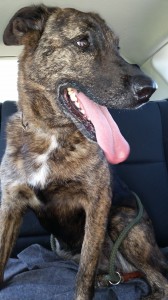 Sassy is a mix of some kind – she has a brindle coat like an Australian Cattle Dog, but a longer nose and body like a Shepherd. She is a good weight, sports a healthy coat, and loves to run. She is spayed and housetrained.
Sassy is very smart (and sassy of course!) and charming. She needs to be adopted by a family who is very active because she loves to go for walks and runs. Sassy gets along with everyone, but might do best in a family with older children, as her exuberance could knock over a youngster by accident!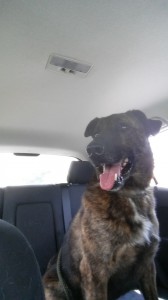 If you are able to help with Sassy's situation please let us know! She is looking for a foster or forever home.
---
---