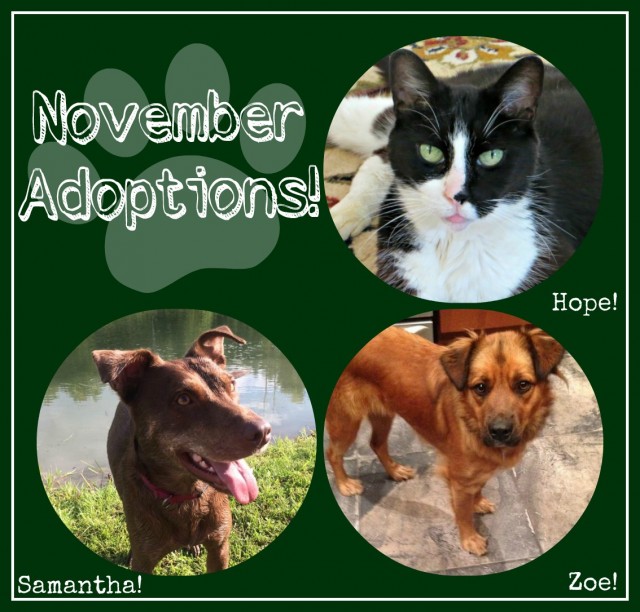 Congratulations to Hope, Samantha and Zoe!
They were all adopted in November.
> We are very happy for Hope, as she was our only senior adopted during Adopt a Senior Pet Month. (Bonus: Read A Tale About Hope and Hope's Happily Ever After.)
> We are thrilled for Samantha, who has overcome a lot of obstacles to get her where she is today.
> We are very excited for Zoe, who fortunately did not have to wait long for her forever home. She was just rescued from Tennessee on October 31st, and by the end of November, she was officially home. We love when that happens!
<> <> <>
They leave behind several adoptable friends, so if you are interested in adding a cat or dog to your family, visit our adoptable pets page.
---
---