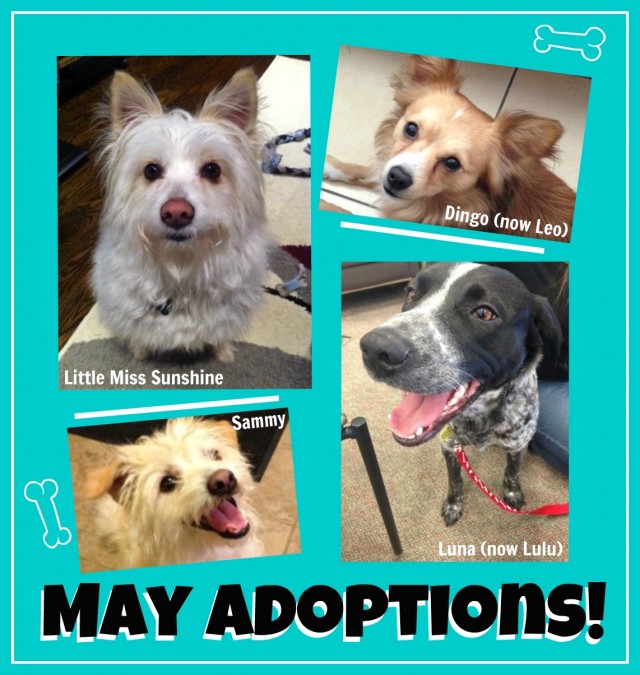 Congratulations are in order for four amazing dogs this month!
Little Miss Sunshine (now named Maggie. This was not known when the above picture was made) has been waiting for a home for many months. This little Spitz/Westie mix is only two years old, and has already had a lot of changes and upheaval. She was surrendered to a shelter last summer before being rescued by another organization, and then she ended up at TAGS. While with us, Sunshine moved foster homes a few times before finding one that suited her best. There she stayed for the past 4.5 months until the perfect family came along. They are patient and understanding that Sunshine isn't perfect due to a lack of training and all of the changes she has been through in the past year. Luckily, Sunshine learned a lot about being a well-behaved dog when she lived at her foster home and seems ready to continue that journey!
Sammy came to TAGS from the States and was not up for adoption long before his lucky family spotted him online and just had to apply. This is not surprising given that the 2-year-old Poodle/Miniature Terrier mix is smart, adorable, and very sociable. He fits into his new family perfectly!
Dingo (now Leo) is a 3 year old Pomeranian/Chihuahua/Papillon mix. He is a very affectionate and loving boy, always looking for pats and love. He loves other dogs, although sometimes he tries a little too hard to be their friend because this pup just wants to be loved! While Dingo is very happy running around having fun, he's just as content laying at his person's feet, enjoying spending time with them.
Luna (now Lulu) is a 1 year old American Blue Heeler whose main goal in life is to get her tummy rubbed as much as possible! She loves affection and attention and will do almost anything to get it. Luna has enjoyed licking many new faces in her quest to find her family, and now that she finally has them, we hope for Luna's sake that they don't believe in personal space. 😉
<> <> <> 
We are so happy for all of these furry friends. Thank you to their foster
parents who gave them a place to stay while they waited, and thank
you to their new forever parents for choosing rescue!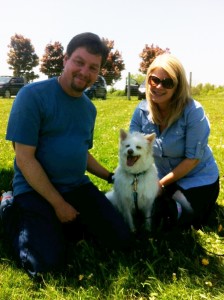 Sunshine (Maggie) with her new parents!
---
---