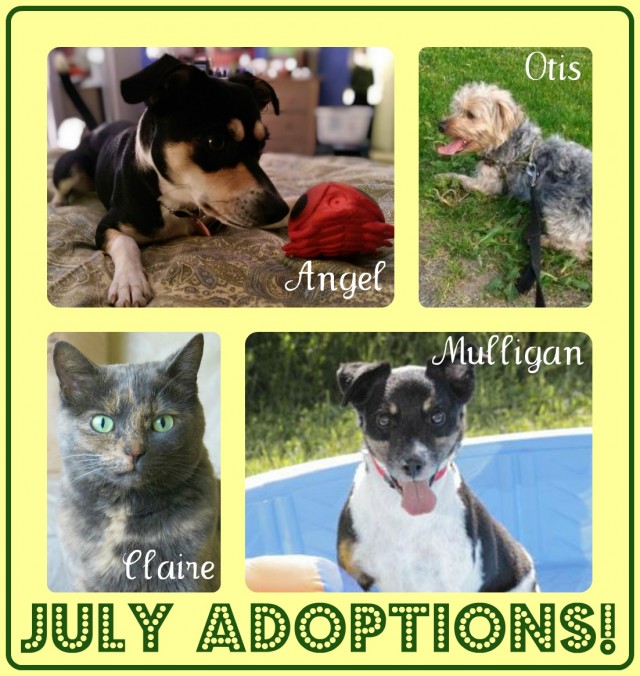 Congratulations to all of the pets who found homes this month!
To Angel – Congratulations, you energetic girl! We know you must have had a confusing couple of months with us, after switching foster homes a couple of times, but as promised, it has all been toward the greater good. We hope you love spoiling your new family with love as much as they love to do the same to you!
To Otis– Not surprisingly, you were not with us long! Your adorable personality shines through to whomever you meet, after all! We are very happy that you didn't have to wait for very long until your new family adopted you and we hope you will always know love from here on out.
To Claire – You have been through a lot of changes in the past six months and we know that is not easy for a feline, but we promise, it's done now! We were so relieved when a kind woman stepped up out of nowhere and offered to foster you all those months ago. If she didn't, we were very worried that you would be abandoned outside in the winter. We are so grateful that she took a chance on you, her first foster, especially after we told her that your previous owner called you "the most feral cat she'd ever met." (A statement soon deemed to be untrue based on how much you love belly rubs!)
To Mulligan – You are an amazing little guy and we know your foster mom will definitely miss you. We are very excited here at TAGS that you have been adopted because you have been waiting almost a year! We know we made you go to lots of PetSmart shifts where you missed your foster mom and got bored because you couldn't play, but it was all so that you could finally have a home of your very own where you will get all of the attention you want and then some!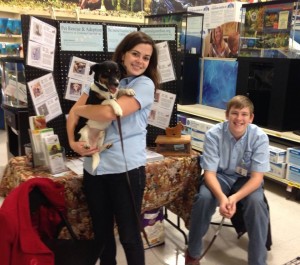 Thank you to the foster parents of these lucky guys and girls for waiting with them until they were adopted. Your patience, compassion and dedication is vital to the rescue efforts at TAGS. High-fives for all of our foster parents! We couldn't do it without you.
---
---