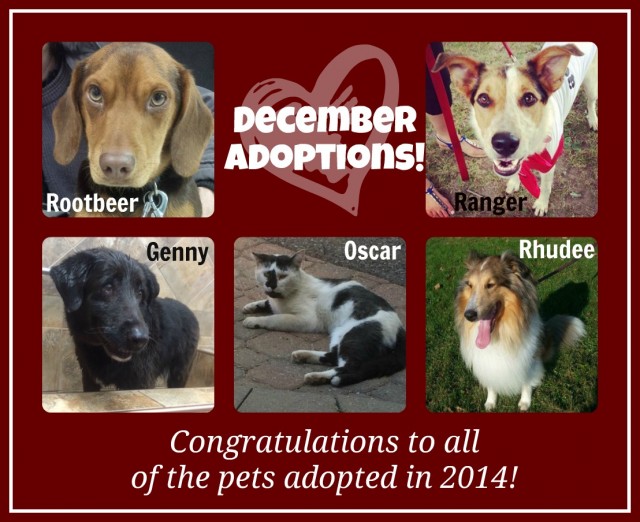 Congratulations to Rootbeer, Genny, Oscar, Rhudee and Ranger!
We are so thrilled that you all found homes.
Enjoy the new year, and your new lives!
<> <> <>
Thank you to everyone who supported TAGS throughout 2014. Our fundraisers, outreach events and social media campaigns would not have been successful without you! Thank you for helping us find homes for so many deserving pets.
If you'd like to look back at all of our 2014 adoptions, please visit our online photo album.
Thank you and Happy New Year! 
---
---