Chaco Needs a Home! (VIDEO)
Some of our adoptable pets are in the program for a month, some for a year, and most are in between. However, there are also dogs like Chaco who, for whatever reason, take a while to find their forever home.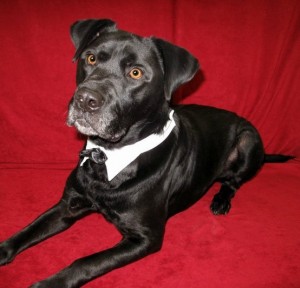 Chaco's Special Qualities:
+ He's a big, happy lab mix (people love labs!)
+ He loves to play, especially with balls.
+ He is an extremely affectionate and loyal dog who loves to give kisses and sit in your lap (even if he can't really fit!)
+ He's crate trained and good in the car
+ He was voted as the TAGS Prom King last year!
+ He is over the age of 7, making him a senior. This means his adoption fee is half of $345.
+ Unfortunately, the fact that he's been around for awhile works against him (people skim past the dogs at the top of our page, assuming there must be something "wrong" with them if they are still up for adoption)
+ He's all black, which can work against him believe it or not! (read about Black Dog Syndrome)
+ He's an alpha dog; likes to be the leader of the pack. This can be intimidating for someone who is not experienced with dogs.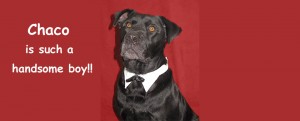 If Chaco sounds like the pet for you and your family, please apply to adopt him today!
Places you can find even more information about Chaco:
1. NEW VIDEO: Chaco Needs a Home!
2.  Featured Adoptable Dog: Chaco
3. Our Adoptable Pets page
---
---