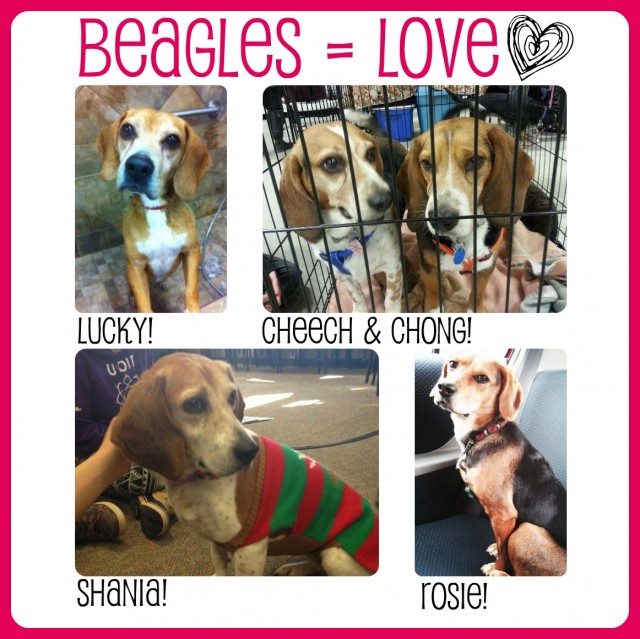 Beagle lovers, we have you covered.
Looking for a young male? Got it. Looking for a settled, older female? Check. Looking to adopt two beagles together? Yup. Looking for a shy girl to bond with? Definitely.
We have Lucky, a 4 year old male; Shania, an 8 year old female; Cheech and Chong, 7 year old brothers; and Rosie, a 1 year old female.
All up for adoption RIGHT NOW! Click on their names above to learn more about them.
(Also note that since Shania, Cheech and Chong are all seniors, their adoption fee is half of $345. This means, essentially, that Cheech and Chong are 2-for-1 if you want to look at it that way!)
---
---