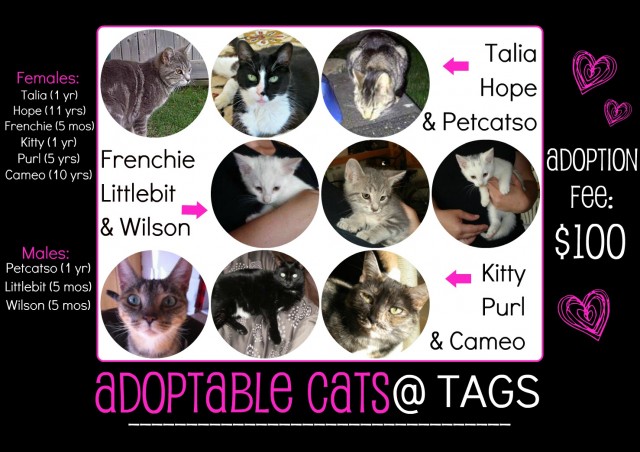 Cat ladies—and gentlemen—this post is for you.
Today we are featuring the cats of TAGS! They come in different shapes, sizes, colours and genders, but they do have a few things in common: all of these furry felines are litter-trained, spayed/neutered, have up-to-date vaccinations and cannot wait to join your family. Read more about them on our
adoptable pets page.


The
process for adopting a cat is similar to that for 
adopting a dog
, but there are a few differences:
+ The adoption fee is $100 instead of $345.
+ The meet-and-greet and the home visit steps are usually combined.
+ We skip the eight-week follow-up workshop.
<> <> <> <> <>
3. Read about how the first cats adopted from TAGS
are doing now in
this Happy Tail.
---
---