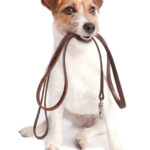 After 34 years of operating as a Durham based rescue, this last year has truly been our hardest.  With CoVid restriction and public health guidelines, we have struggled to raise funds for animals in our care.
So far this year we have been fortunate to help over 70 animals get to the safety of rescue.  They have come from shelters, reserves and from Durham families who could no longer care for their pets.
TAGS is and always has been 100% volunteer run.  Every dollar we raise goes towards the care of our beautiful cats and dogs.  CoVid has made it extraordinarily difficult to raise these funds.
We are facing  a $10,000 vet bill for our beautiful boy Niko who needs surgery on both knees.  Our little puppy mill mamas both need dental extractions and one of them needs some additional medical care.
We truly can not help any more dogs or cats until we can raise some much needed funds.
Now, more than ever, we need our adopters, volunteers and supporters to join us to help.
Our virtual run/walk is from 4th October to 31st October. You can just add up your steps from your daily activities, run/walk the distance in one day. We want to make it appealing to every fitness level.
Click here to see how you can help!