Recipe Post: Mini Dog Bone Biscuits
[Written and baked by Torianne Allen]
You may have thought of baking your own dog treats because you just don't trust anything store bought anymore. Other benefits are that baking your own is cost effective and it's fun! However, some might shy away because they aren't bakers, or maybe they just don't have the time.
If you can find the time, here is an extremely simple recipe to start off with.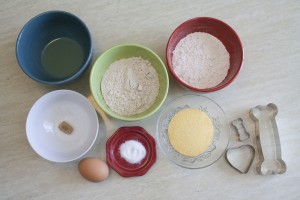 EVERYTHING YOU NEED:
1 Cup of Barley Flour
1 Cup of Whole Wheat Flour
½ Cup Cornmeal
1 egg, beaten
3 T. of Vegetable Oil
½ of Beef Bouillon Cube
½ Cup Hot Water
1 4oz Jar of Heinz Beef Baby Food
INSTRUCTIONS:
In a bowl, whisk egg, oil, and beef cube dissolved in ½ cup of hot water.
Add baby food.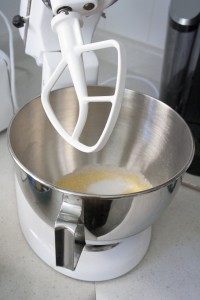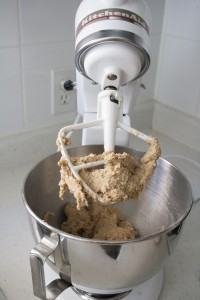 In a mixer bowl, mix all dry ingredients and add wet ingredients to form a ball.
Remove to counter and knead dough, then let rest for 5 minutes.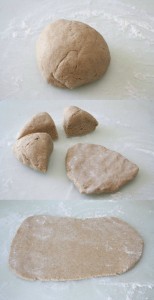 Cut the dough in 2 pieces and begin to roll out with a rolling pin.
Use your cookie cutters to cut out shapes.
Line them on a baking sheet lined with parchment paper, bake and store in an airtight container.
They come out soft when you bake them for 7 minutes at 350 Degrees, or 12 minutes for larger cookies.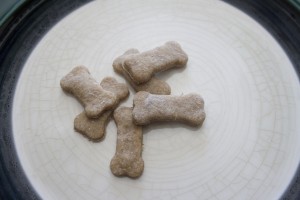 You can play around with these ingredients, but it is important to remember certain foods that dogs cannot have, because they are hazardous to pets. Some of these foods are:
chocolate
onions
grapes
garlic
avocado
raisins
macadamia nuts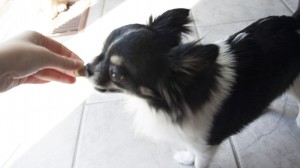 Do you have any homemade dog biscuit recipes you can share with us? Leave a comment! 
---
---