W. Jean Dodds, DVM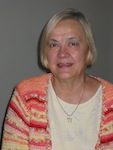 Dr. Jean Dodds received the D.V.M. degree with honors in 1964 from the Ontario Veterinary College, University of Toronto. In 1965, she accepted a position as a Research Scientist with the New York State Health Department. She began comparative studies of animals with inherited and acquired bleeding diseases. Eventually, her position culminated as Chief, Laboratory of Hematology, Wadsworth Center. In 1980, she also became Executive Director, New York State Council on Human Blood and Transfusion Services.
This work continued full-time until 1986 when she moved to Southern California to establish Hemopet, the first nonprofit national blood bank program for animals.
The diagnostic division of Hemopet, Hemolife, provides the most advanced comprehensive diagnostic profiles for identifying canine thyroid disease, performs titer testing, as well as a wide range of other diagnostic services. Hypothyroidism is the most common endocrine disorder of dogs. More than 80% of cases result from autoimmune thyroiditis, the heritable autoimmune disease that progressively destroys the thyroid gland. Classical clinical signs of hypothyroidism only appear once more than 70% of the gland is destroyed. Accurate diagnosis may be difficult because thyroid dysfunction produces a wide range of clinical signs, many of which are subtle and mimic those of other causes.
Dr. Dodds also assisted Antech Diagnostics to establish its IFA testing method (published in JAVMA 2000) and with its thyroid testing antibody profiles.
Dr. Dodds is very well-known for her minimum vaccine protocols and as Co-Trustee of The Rabies Challenge Fund. She provides an FAQ on the subject and has authored several articles such as "Changing Vaccine Protocols".
Dr. Dodds co-authored The Canine Thyroid Epidemic: Answers You Need for Your Dog, which was rewarded the Dog Writers Association of America, Best Care and Health Book for 2011 and the Eukanuba Maxwell Canine Health Award. Her second book, Nutrigenomics: Foods that heal your dog, was published in January 2015.
In 2011, Dr. Dodds released NutriScan, a food sensitivity and intolerance diagnostic test for dogs. NutriScan tests for twenty of the most commonly ingested foods.
Dr. Dodds' books can be found by clicking here or here.  If you wish to bring your book with you, she would be happy to autograph it for you.
Dr. Sherebrin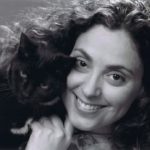 Dr. Sherebrin received her Doctor of Veterinary Medicine degree with honours from the Ontario Veterinary College in 1991. After ten years in practice she became increasingly frustrated with the chronic nature of the diseases she saw in her patients, and the inability to do more for them than suppress symptoms.
She began studying Traditional Chinese Veterinary Medicine (TCVM) to address the underlying disorders that produced the symptoms. Dr. Sherebrin became a Certified Veterinary Acupuncturist in 2005, and has completed advanced training in Veterinary Tui-Na bodywork and Veterinary Herbal Medicine. She often lectures to both veterinarians and lay groups, and frequently mentors veterinarians interning in veterinary acupuncture. She is an active member of the American Animal Hospital Association (Scientific Conference Committee), the Association of Veterinary Acupuncturists of Canada (Ontario Regional Delegate, Chair-Education Committee, Basic Veterinary Acupuncture Course Coordinator and lecturer), the American Holistic Veterinary Medicine Association (Scientific Journal Literature Committee), International Veterinary Acupuncture Association (International Education Committee, Electronic Library Committee) and Veterinary Botanical Medicine Association.
When not working or lecturing she somehow finds time for her husband, three children, two cats, and gardening. Travelling to interesting mountainous places to hike is "high" on her list of recreational pursuits; recent trips have been to the Smokey Mountains in North Carolina (Appalachian Trail), the Yukon, and the Negev desert in Israel. She offers integrative health care to her patients, combining the best of eastern and western medicine.
Dr. Cindy Kneebone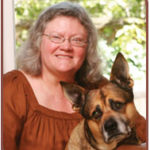 "We live in a disease society not a wellness society. Prevention is better than waiting for an illness and then trying to treat the illness because pathology doesn't exist. Pathology is adaptive physiology, a response in the body to an immune system disorder."
Herbalist Diploma,
Dominion College, 1974
Doctor of Veterinary Medicine, DVM
Ontario Veterinary College, 1981
Diploma in Homeopathy, D. Vet. Hom
British Institute of Homeopathy, 1997
Diploma in Chinese Herbal Medicine, TCM V.P.
Huang Di College of Traditional Chinese Medicine, 1998
Diploma in Veterinary Acupuncture, D.V.A.
Michener Institute, 2000
Dr. Kneebone is a member of:
·       AHVMA, American Holistic Veterinary Medical Association
·       IVAS, International Veterinary Acupuncture society
·       CVO, College of Veterinarians of Ontario
·       CVMA, Canadian Veterinary Medical Association
·       AAO, American Academy of Ozonotherapy
Dr. Kneebone decided to pursue a career in Veterinary medicine upon completion of an Herbalist diploma in 1974. She received her DVM from the Ontario Veterinary College in 1981. Turning her focus towards natural medicine, she obtained a diploma in Homeopathy from the British Institute of Homeopathy in 1997. In 1998, she obtained a diploma in Chinese Herbal Medicine from Huang Di College of Traditional Chinese Medicine. Dr. Kneebone completed a diploma in Veterinary Acupuncture at the Michener Institute in 2000. She is certified with the International Veterinary Acupuncture Society and The American Academy of Ozonotherapy.
Dr. Kneebone has been with East York animal Clinic since 1998. She focuses on natural medicine, Chinese medicine, acupuncture and general surgery. Dr. Kneebone attends seminars and conferences as part of her ongoing pursuit of natural medicine.
Dr. Kneebone is the human for Shotsy and Sunny (cats) and Rocky (dog). Dr. Kneebone's favourite things about her pets:
"What I like about my pets is what they teach or remind me of everyday:
Rocky, our canine friend; reminds me everyday about being happy to be alive, to be ready to go to enjoy life and everything it has to offer. Shotsy, the older cat, about being "aloof" and independent but always there when he's needed and finally, the younger kitty Sunny—he's pure altruistic love curled up in the curve of my arm or pressed into the small of my back purring me to sleep."
Dr. Kneebone enjoys cycling, stargazing, swimming, quiet country life and farming.
Dr. Paul McCutcheon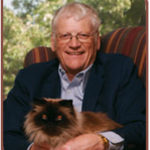 "Our ultimate goal is to motivate the physician within our patients."
Doctor of Veterinary Medicine, DVM
Ontario Veterinary College, 1962
Dr. McCutcheon is a member of:
·       AHVMA, American Holistic Veterinary Medical Association
·       CVO, College of Veterinarians of Ontario
·       OVMA, Ontario Veterinary Medical Association
Dr. McCutcheon, our Director, founded the East York Animal Clinic in 1962 after completing his DVM at the Ontario Veterinary College. He likes the challenges of work here at the clinic and the motivation it provides. He has a long history of media involvement including radio, television and print. He has served his profession in various capacities, including President of the Toronto Academy of Veterinary Medicine and Director of the American Holistic Veterinary Medical Association. In 1979, Dr. McCutcheon was honoured as the Veterinarian of the year. Current interests: author of The New Holistic Way.
Dr. McCutcheon's books can be found by clicking here.
Dr. McCutcheon is the human for Tommy (cat). Dr. McCutcheon's favourite thing about Tommy: "His selfless affection."
Dr. McCutcheon enjoys gardening, media activity, being with his family which includes his wife Jean, their 5 children, 10 grandchildren and Tommy, and service work with his Rotary club.
Dr. Carolyn Benson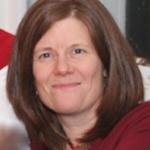 Dr. Carolyn Benson graduated with distinction from the Ontario Veterinary College in Guelph, Ontario, in 1996. She completed the Professional Course in Veterinary Homeopathy in 1999 and the Advanced Course in Veterinary Homeopathy in 2002, and has continued to study under Dr. Richard Pitcairn since that time. She is a longstanding member of the Academy of Veterinary Homeopathy and now sits on  their Board of Directors. She recently joined the Faculty of the Pitcairn Institute of Veterinary Homeopathy, and will begin teaching other veterinary professionals this fall. She is currently an associate in small animal practice in both Toronto and Port Perry, Ontario, where she applies a holistic approach to each of her animal patients, with an emphasis on classical homeopathy and nutritional counseling. Dr. Benson is a strong supporter of animal rescue, and lives with her partner and several rescue animal companions.