Home
GALA Sponsors and Supporters
We wish to extend our heartfelt thanks to the sponsors and supporters of our GALA!
Our Diamond Sponsor! 

PRAI Beauty – Beauty Products, Skincare for Women
We are proud to have PRAI Beauty as our Diamond  Sponsor for our Gala event.
Find more about PRAI by clicking here.
Our Silver Sponsor!
Lawler Realty and Georgina Kasmetis

Toronto Realtor Georgina Kasmetis, also the President and Director of Lawlor Realty Ltd., has been helping people in Toronto to buy and sell their homes for over 30 years.  To reach Georgina by email, click here or reach her by phone at 416-410-1790 /416-543-5473.
Our Junior Sponsor!
On The Road Again is owned and operated by Mike Liut. On The Road Again can service all your vehicle needs – from cars, light trucks, and trailers!  Call (905) 903-0832.
Our Wine Sponsors!
Charmed by Nic, Origami Owl Independent Designer – Nicole Shakespeare
Providing stylish, customizable jewelry.
Visit Nic's website here.
Dean T. Clegg of Guild Manor Realty
John Daciuk @ Sutton Group – Heritage Realty Inc., Brokerage
Martin Agnew and Richard Holtfoster @ M.R. Automotive
Mike Rayson @ MR Painting. Phone 905-430-1633 Email: [email protected]
ReMax Jazz – Don Edmunds and Diana Fiterau
Find out more, by clicking here.  Don can be reached at 905-706-8137, and Diana can be reached at 905-409-4264.
Silent Auction Donations
4 Seasons Country Club
Angela McMahnon @ Pampered Chef
Angele Belloc & Sofia Belloc
Aquilibrium Salon and Spa
Barking Dog Salvage and Design
Blue Moon Retreat
Charmed by Nic @ Origami Owl
Chris Birrel @ The Co-operators
Cosmopawlitan Pet Boutique and Spa
Crystal @ Rodan & Fields
Dana's Cleaning Service
Deer Creek Golf & Banquet Facility
Graziella Fine Jewellery
Heather Harton
Jill Breugem
Kristy Naray Glass Arts
Lindt in the Oshawa Centre
Lynn St. Denis Jacobs
Miche Canada
Nancy Varley with doTerra
Oshawa Generals
PRAI Beauty
Shree Bellur
Steadfast Promotions
Tanya Varley @ Arbonne
Tuff Scruff Pet Photography
Our DJ!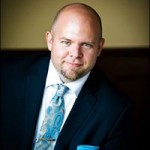 With more than two decades dedicated to the entertainment industry
Phone 9054391198
Email: [email protected]
Our Photographers
Jeff Kitchen
Angela McMullen
Bill Watson
Anne Sidnell