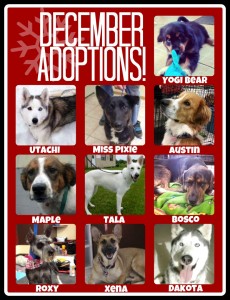 We are thrilled to announce that 10 pets were adopted in December, bringing our total for the year to 85! (Click on the image to view a larger version)
Check out our Facebook album to look back through a year's worth of adoptions. We hope you enjoy remembering who you helped find homes for by sharing, liking, or talking about our adoptable pets.
Let's make 2014 even better!
Happy New Year!
---
---